DTG web design services, has experience in creating websites for Hardscapes, Landscaping, Lawn Care, Water Gardens, Patios and Decks, Gardening and Tree Services. Let us help you get found in Google and increase your business revenue.
Our website design company located in Manchester, CT has the right solution for your new or existing Hardscape websites. We build with results!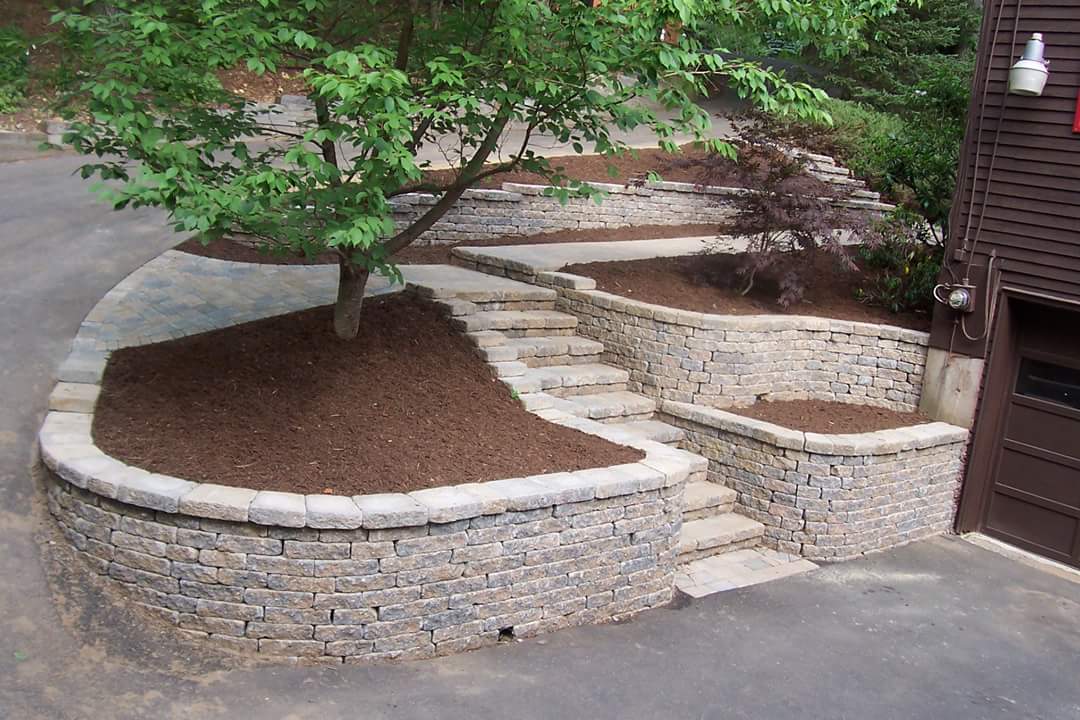 Offering a custom design specific to your landscape and lawn care business with photo gallery options, ipad and iphone capabilities and contact form . We'll be happy to discuss your landscaping website needs and give you a free web design quote specific for your landscape and lawn care company. DTG offers full service website development and maintenance with your needs as the top priority. Your landscape site will be designed based on your vision of what is important for users to learn from your site.
Connecticut is full of lush lawns, waterfront luxury estates, and beautiful homes from Greenwich to Thompson. Regardless of how these properties are managed, they all have one thing in common — they all need a landscaping company throughout the year to keep their plants and yards trimmed, clean, and green. At times they need landscapers to beautify their front and back yards, and boundaries of their properties. Such demands have opened a slew of business opportunities for landscapers and landscaping companies in Connecticut. Being a landscaping service provider, you are wondering how you can attract these clients and earn their business. Let's find out.
Help is on the Way
We can help you with an effective website design that will bring business to your doorstep. If you offer the following services, we can help grow your landscape business.
Hardscapes Design

Landscape Design

Water Features and Ponds

Walkways

Patios

Driveway

Planting and Bed Design

Retaining Walls
Web Design Process
What are your needs? In our first conversation, we will discuss your needs, "wish lists" and the targeted audience for your site.
Proposal and Contract
Once your information is evaluated you will be sent a proposal which is a basic outline of the work that needs to be done with all the associated costs. If you agree with the proposal you will then be sent a formal contract requiring a signature and deposit.
Your Company Materials
Next we will need and help you design if you don't have the following: logo, text, brochures, pictures, products, email, etc. The more you provide the better.
Mockups
Some mock home pages are now created for your company to critique and discuss. This is the time we narrow down exactly what you're looking for in terms of colors, design, layout and navigation. Your feedback is essential in the design process and is welcomed at any time.
Sub Pages
Once a home page design has been agreed upon, the sub pages are created. During this entire process your company will have access to the designs as they progress. Your feedback is very important during the design process.
Site Goes Live
Upon final design approval (by your company), your site will be tested and then published, making it "live" and accessible to all!
Maintenance
Websites need to be continually maintained and updated with accurate information. Updates are as easy as sending an email with the changes indicated in the message or as an attachment.
If your web site needs monthly updates, a convenient monthly billing account can be established for your updates/maintenance. Otherwise, sites that need less frequent updates can be made at an hourly charge. A simple phone call works too!
Let's get you found in the Search Engines (SEO)
DTG will setup you up with Google Analytics and Google my Business. We will get you on the Google Maps and help you to get setup on the search engines and place high in the search results for landscapers, gardeners, lawn care, tree services and much more.
Does your business have a mobile-friendly website?
You're probably turning customers away if your business doesn't have a mobile optimized website. Why? Your customers are moving mobile, and so are websites. More then 50% of today's users are mobile.
Contact DTG web design company for your Landscape and Lawn Care web requirements. 860-244-8111
Check out our blogs on landscaping web services.